Cat Massage Books and Videos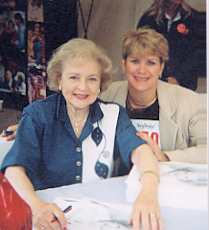 Purchase any of our Cat Massage Books or Videos and easily learn how to upgrade your petting to massage:
Soothe a scaredy cat
Tame a temperamental tiger
Warm up an aloof, unfriendly feline
Bring on "Power Purring!"
"Think of it as therapy for you–what a delightful tape!""
—Betty White,
Actress & Animal Welfare Advocate

Cat Massage Book

Temporarily Out of Stock

THE ORIGINAL, EASY-TO-FOLLOW
GUIDE TO CAT MASSAGE

Learn how Cat Massage can help to:

Transform a temperamental tiger into a compliant kitty
Socialize a scaredy cat
Accelerate the loving bond between you and your feline

Cat Massage - A Whiskers-to-Tail Guide to Your Cat's Ultimate Petting Experience
Author: Maryjean Ballner
Publisher: St. Martin's Griffin
158 pages


Cat Massage DVD

YOU AND YOUR CAT WILL ENJOY
THIS EASY-TO-FOLLOW DVD
GUIDE TO CAT MASSAGE

This video presentation was designed to watch WITH your cat.

Put the tape in your television, and sit your cat on your lap. You're ready to enjoy Cat Massage!

YOUR CAT WANTS A MASSAGE!
Hosted by Maryjean Ballner
Running Time: 43 min
Format: DVD


Click the cover image to see the Back cover.
Then click your back button to return here.